Fishing Rodeo

6TH ANNUAL LOUISIANA
PIPELINERS FISHING RODEO
Scholarship Fundraiser
JUNE 21-22, 2019

FRIDAY, JUN 21 (Registration)
SATURDAY, JUN 22 (Tournament)
Tarpon Rodeo Pavilion- Grand Isle, LA.

DIVISIONS:

Guided, Unguided, or Offshore



CATEGORIES:





Inshore Guided Division:


Biggest Trout: within slot limit 12″-25"
Biggest Redfish: within slot limit 16"-27"
Biggest Stringer: 3 Trout/1 Red all within slot limits as stated above
Inshore Unguided Division:
Biggest Trout:
within slot limit 12″-25"
Biggest Redfish:
within slot limit 16"-27"
Biggest Stringer:
3 Trout/1 Red all within slot limits as stated above
Offshore Division:
Largest
Mangrove Snapper, Largest Cobia, Largest Yellowfin Tuna within State and Federal guidelines.
Broken Rod: 1 team of 4 will be chosen at random during the weigh in and entered into a separate prize drawing. Teams must be present at the weigh in but don't have to enter fish in the tournament to win the lotto drawing. Winning teams are excluded, sorry, you already won a trophy!
REGISTRATION:
Registration Friday will be earlier to allow for overnight offshore division fishing. 2:00-8:00 pm at the Tarpon Rodeo Pavillion next to the Sand Dollar Marina, Grand Isle, LA
NO EXCEPTIONS!
TOURNAMENT:
Saturday morning at first light for Inshore Division fishing.
WEIGH IN:
Grand Isle Tarpon Rodeo Pavilion 2:00 pm - 4:00 pm
FISHING RODEO INFORMATION:
Team Registration is $500 and door prize tickets are $5.
* Please visit:
http://www.wlf.louisiana.gov/licenses-and-permits
for your fishing license information.
* State/Federal rules for catches.
*
Click here
to download the mandatory fishing release form and either email it in or bring it with you to registration.
SPONSORSHIP LEVELS:
Gold & Silver Sponsorship Levels are now CLOSED
Gold:
$2,000 – 2 fishing teams – Company logo, name on trophies and main banner at pavilion
Silver: $1,200 – 1 fishing team – Company logo on fish bag and also on select items in bag
Bronze:
$800 – 1 fishing team & cook spot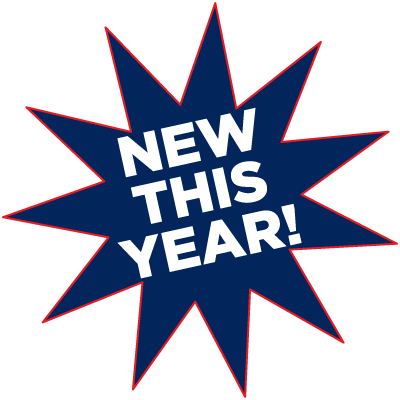 OPERATOR SPONSORSHIP:
* Only for operating companies (pipeline, production, drilling, etc.)
* Contact
Shane Crochet
for more information
All sponsorships are on a "first come first serve" basis and will get "first right of refusal" for next year's tournament.
For More Details Contact:
Shane Crochet (281) 467-2217
fishing@louisianapipeliners.org
Robin Banta (225) 921-0284
robinbanta@cox.net